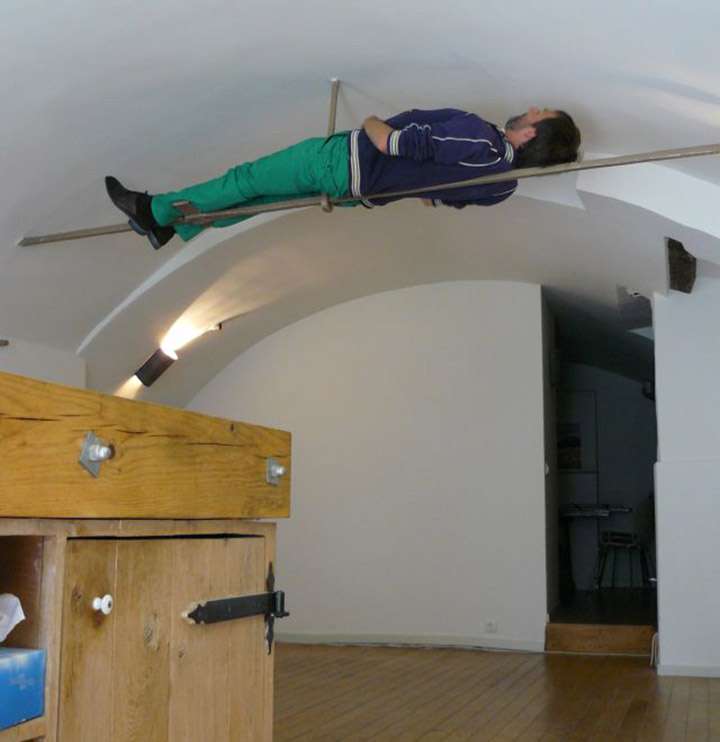 Oblivion as an active verb
An art route along Utrecht's medieval wharves and its canalhouse cellars. In this show I expressed my desire to lay, freely from the ground, with a minimum of material addition.
During the six-days show I layed on a narrow tie rod, more than two meters from the ground, just below the ceiling.
André Pielage | Singel 116, 3112 GT Schiedam | 06 - 13 95 80 75