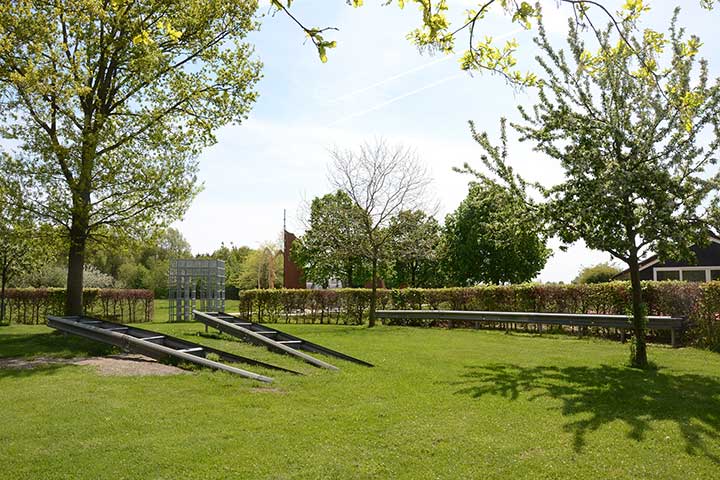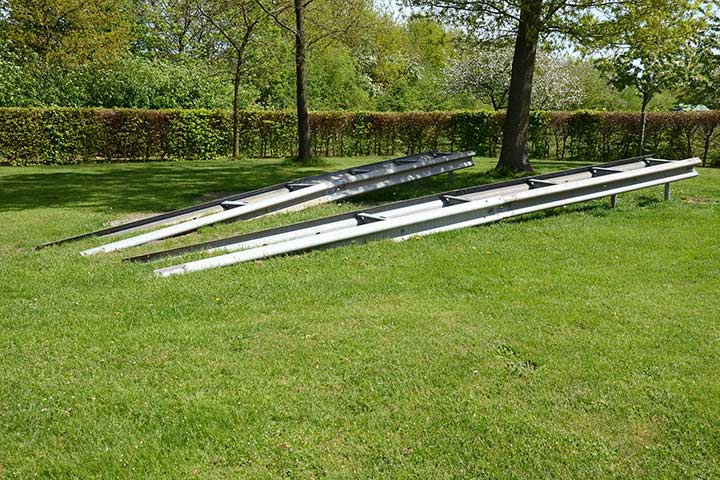 Exit to Dalfsen
In 2015 The sculpture park Anningahof was forced to cede a prominent part of its ground to the benifit of the new N340, an expressway leading from the motorway A28 to the towns of Dalfsen, Ommen and Hardenberg.
The project has far-reaching implications for the design of the sculpture park.
For the exhibition Sculptures 2015, I was invited to create a new installation for the garden. The work Exit Dalfsen is based on the current situation. The relatively simple addition of highway-rails give the surrounding area a completely new meaning. The sounds of the nearby highway seem staged for the work.
André Pielage | Singel 116, 3112 GT Schiedam | 06 - 13 95 80 75