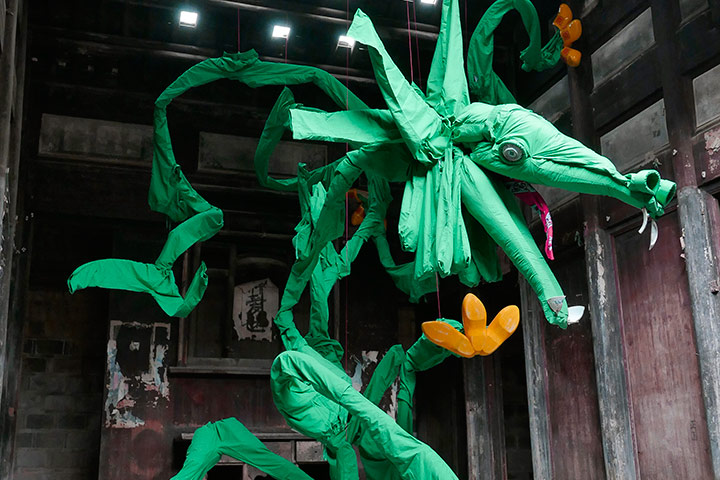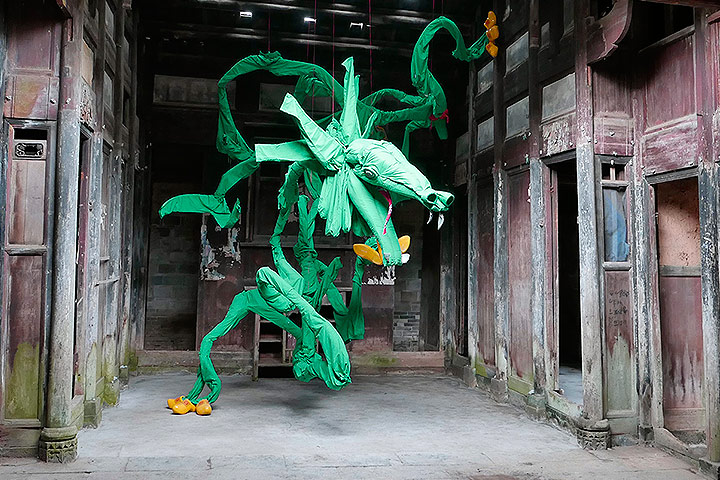 Self-portrait as a Dutch Chinese Dragon
Dafang, an abandoned village near Jinxi (China) is transformed into a Creative Village, to bring prosperity to the local villagers.

During a short residency in Dafang I made a self-protrait as a Dutch Chinese Dragon.

The dragon is a striking symbol in Chinese culture. Among other things, it symbolizes strength, fortune and good luck. This dragon (his eyes are made from excavated bowls, his teeth are from shards, all found in Dafang soil) is pre-eminently a people's dragon, expressing a blessing for the villagers of Dafang in their prosperity and happiness.
In the West dragons have no general symbolic value, but personally I see the dragon as a symbol for the sweet inspiration that gives meaning to my life. The Self-portrait as a Dutch Chinese Dragon represents my personal desire to celebrate the muse, and to share this celebration with you.
André Pielage | Singel 116, 3112 GT Schiedam | 06 - 13 95 80 75